Come With Me...
En 1998 Puff Daddy obtient l'autorisation de faire une reprise version rap, du légendaire "Kashmir" de Led Zeppelin.
Puff Daddy veut utiliser sa version et l'intégrer à la bande originale au film "Godzilla"...Jimmy Page s'associe au maître du Rap et ensemble ils retravaillent la version modéle à la sauce Rap et originale.
Un orchestre symphonique donnera une autre dimension au morceau et viendra accompagner nos 2 artistes. L'idée d'orchestre, avait déjà été tentée lors du projet "Unledded" en 1994, sur de nombreux morceaux de Led Zeppelin. Le résultat en fût un succès mondial et interplanétaire...
Puff Daddy & Jimmy Page sortiront le célèbre single "Come with me" ainsi qu'une vidéo du même nom. Certains fans du Zeppelin critiqueront ce projet, toujours les mêmes, les irréductibles, comme d'habitude...
La couleur de Led Zeppelin correspond à celle de l'arc en ciel. La musique de Led Zeppelin n'a pas d'age ni de frontière et n'en aura jamais. La musique de Led Zeppelin, est une histoire d'amour qui aura durée physiquement 12 années et restera gravée dans notre mémoire cellulaire, jusqu'à la fin des Temps...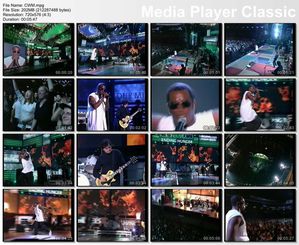 ---
Les paroles :
it's time to sing,
et
attention aux voisins
Huh huh, yeah
Huh huh, yeah
Huh, huh huh, yeah
Huh, huh huh, yeah
Huh, huh huh, yeah
Huh, huh huh, yeah, yeah

Hear my cries, hear my call
Lend me your ears, see my fall
See my errors, know my faults
Time halts, see my loss

Know I'm lacking, backtracking
Where I met you, pistol packing
Itchy finger, trigger happy
Try to trap me, bad rap

Wiretap me, backstab me
Break the faith, fall from grace
Tell me lies, time flies
Close your eyes, come with me

Come with me, yeah
Come with me
Huh huh, yeah

You said to trust you, you'd never hurt me
Now, I'm disgusted, since then adjusted
Certainly, you fooled me, ridiculed me
Left me hangin', now shit's boomerangin'

Right back at ya, think long-ranged
Narrow minded, left me blinded
I co-signed it, shit backfired
Now I'm bouncin' back, I grinded

Not many would bear the pressure
You comprehend me, you musn't end me
You offend me, it's trauma
Feel the drama, come with me

Yeah, huh huh, heh
Come with me
Don't be afraid, yeah
Come with me

I close my eyes
And I see
You, standing there
I cry
Tears of sorrow
I die

Huh huh
Yeah

Front my enemies, front my foes
Damn these hoes, you steppin' on my toes
Back up off me, take your hands off me
Give me room to breathe

I'm not hearin' it, I'm not fearin' it
I'm up to my ears in it, bullsht
I'm destructive, some women find that
Seductive, some say it's lunacy

Word diddly, I've been movin' on
I ignore you, sorry if I bore you
I neglect you, don't mean to disrespect you
Can't you see

I love you dearly, and that's sincerely
But you annoy me, you can't avoid me
I'm here to stay forever
And ever and a day, that's never

I can't let you go, I can't forget it
Why you did it, I won't permit it
I won't acquit it, I wanna to fight you
I'll fuckin' bite you, can't stand nobody like you

You can't run, you can't hide
No surprise, close your eyes
Come with me, yeah
Come with me

Come with me
Aaaah
Yeah I like this
Come on, come on

Come on, yeah
Turn me up
Bitches, turn me up
Yeah, yeah yeah

Come on now, yeah
Hear my cries, hear my call
Lend me your ears
Huh huh

You ready now, come on, check this out
Hear my cries
Hear my call
Lend me your ears, huh

Oh yeah, that's right
Oh yeah, that's right

Hear my cries, hear my call
Lend me your ears, see my fall
See my errors, know my faults
Time halts, see my loss

Know I'm lacking, backtracking
Where I met you, pistol packing
Itchy finger, trigger happy
Try to trap me, bad rap

Wiretap me, backstab me
Break the faith, fall from grace
Tell me lies, time flies
Close your eyes, come with me

Come with me, come with me
Come with me, come with me
Come with me, come with me
Come with me, come with me

I'm a take you with me

I wanna to fight you, I'll fuckin' bite you
Can't stand nobody like you,
You can't run, you can't hide
No surprise, close your eyes

Come with me!!!
I'm a take you with me

I'm here to stay forever
And ever and a day, that's never
Come with me

Huh huh, yeah
Huh huh, yeah
Huh huh, yeah
Huh huh, yeah

Huh huh, yeah
Huh huh, yeah
Come with me